Custom Borders for a Stylish Lawn
Custom Borders for a Stylish Lawn
Custom Borders for a Stylish Lawn
Custom Borders for a Stylish Lawn
Enhance Your Yard with Decorative Landscape Edging in The Western Suburbs of Chicago
Put the finishing touch on your lawn with curbing from Windy City Curbing. We are based in St. Charles, IL, and provide decorative landscape borders to the Western Suburbs of Chicago. Our concrete curbing is custom designed to compliment your garden.
Our landscape curbing provides a permanent border to prevent grass from migrating into your flower beds and keep the ground cover where it belongs. The result is lovely, crisp edges that accentuate different areas of your yard. You can also install landscape lighting on the borders to create a stunning effect. Take control of your garden's design and make it look as beautiful as you envision.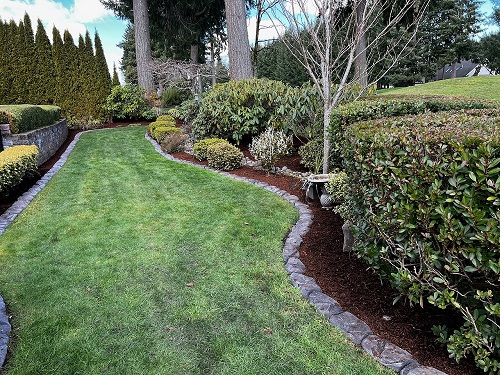 Landscape Edging Lets You:

Keep grass out of your garden beds​.
About Us
Windy City Curbing was established in 2021 with the goal of providing the perfect landscape edging for our customers' properties. With over 5 years of industry experience, we have honed our skills to create beautiful and unique curbing.
Learn More
Contact us today to ask about our landscape borders and to request a free estimate.
Contact Us